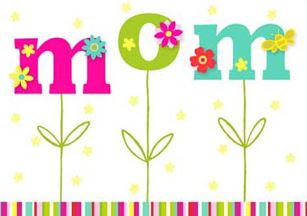 The focus of every business is to be sustainable for the long term and it is their job to always keep an eye out for the ways of the future. Even today however, with business all over the world competing for their own market share, there is a multi-billion dollar market this is not being fully tapped in to: moms.
Why are moms so important?
Moms are enterprising. According to BSM Media Inc., mom spending is already over the trillion dollar mark. That's more than the GDP of most countries in the world today.
Also according to BSM Media Inc., almost 90% of moms consider themselves the financial head of the home. Their husbands may bring home most of the bacon but it is the moms who decide how it is spent. Everything related to the home: kids clothing, appliances, electronics, outdoor furniture, accessories, and home improvement items are all usually purchased by the female head-of-household.
Any husband that shops for these things is surely going to consult their wife before buying them. Why? Wives generally do the research into these products to find the best available options. Moms influence as much as 85% of the purchases for the home. That's over 70 million women in the U.S alone we are talking about here. It doesn't get much bigger than that.
Consider all of the tasks that moms are generally responsible for on a daily basis. They work, take care of the housework, shuffle kids around to various activities, prepare most meals, and manage the finances. In order to keep everything organized they employ a wide variety of the technology and gadgets found in the home which means they will certainly have a hand in the purchasing of it all.
Moms are also savvy on the Internet. A trend for many years has been moms coming out of traditional careers and starting their own businesses at home in order to free up their time to spend with the kids. To that end, communities of mothers have brought about blogs, websites, and forums designed to teach other moms just about everything. Their buying power has been increasing exponentially alongside their knowledge.
Manly Mistake?
Traditionally, the only products marketed towards women were household products and cooking items. This goes back to the archaic patriarchal thought that a woman's place was in the home which has held many countries back economically.
Women and moms have made an imprint in many areas that were thought to be solely for men in the past. Positions such as CEO, CFO, and company president are now often held by women. They don't just surf the Web, they are becoming entrepreneurs with widening influence over Internet marketing. Having moms shun your product because you are not marketing to them means they are also spreading the word to other moms across the world (via the Internet) and within their own communities. This would be a massive setback for any company to experience.
The Future
Moms are influenced by other moms. Several generations of moms are coming together to influence the spending habits of major corporations. In the future this trend will only continue to grow. As moms become more "connected" in the world, their spending will increase along with their influence. No product is off limits to be marketed towards moms.
Moms do rule the world. Gain the support of savvy moms with your products and your business will reap the benefits.