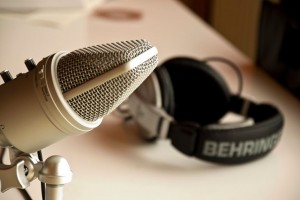 Unless you're just now emerging from several years under a rock, you'll know that social networking has taken the world by storm. Sites like Facebook, Twitter, and Instagram are all excellent platforms for connecting with your friends and family but they are also fantastic tools that you can utilize to promote your podcast and acquire new listeners. These sites give you the ability to promote to their millions of users but best of all, they are easy and often cheap or free depending on what social media marketing strategy you choose to engage in.
It's important to diversify social network platforms when planning your marketing efforts and remember not to limit yourself to only using the big sites. There are a number of niche social networks you can tap into. To begin with, take a look at services like Ning. Ning allows its users to create their own social networks, often for very specific interests. Seek out and become a member of these micro social networks. You may not be promoting to many people at once through these sites, but if you've carefully selected the right networks to tap in to, you should be able to establish a high conversion rate for those who you do connect with. They have the same interests, after all!
Targeting by Groups, Fans, Likes, or Dislikes
Most large scale social networks employ some method or function that allows users to tag or become part of a group related to a topic they are particularly interested in. Take the time to find these niche groups of fans and promote your podcast to them. If you can narrow your promotion down to the right relevant groups you will be able to garner much more positive attention than if you were to just try and appeal to the broader population of users.
Bulletins & Announcements
Utilize your social network's announcement and notification system. Have you recently released a new podcast or do you have some exciting news to share with your audience? Let everyone on your friends list know about it. You may spark interest in people who haven't thought about your show for a while which can help regain old listeners. Remember, not everyone uses RSS feeds or has the time to keep up-to-date with all of their favorite sites and content producers. That being said, it certainly does seem like everyone today has time to log into their favourite social network to see what's going on.
Getting the Most Out of Your Friends List
Trying to add as many people to your list as quickly as possible can be time consuming, expensive, and most likely very ineffective. Instead, narrow your focus and consider what specific kinds of people listen to your show. If you can, try and compose an audience profile and determine what your ideal listen would look like. This should include information like the average age of your listeners, if a certain gender tends to listen to your show more, and what their relationship or financial status generally is. By targeting your marketing efforts towards these individuals you'll produce much more effective results.
Social networking sites are powerful platforms and, if used correctly, can be one of the most effective ways to promote your podcast. When trying to use these platforms for marketing, always remember to be genuine in your efforts. If you focus on promoting yourself to people who will be more likely to be interested in what you have to say, gathering a large following is a very real possibility.