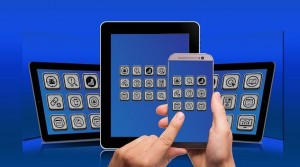 The landscape of internet use is dramatically changing. Mobile sales are outstripping PC sales, over half of social media users are doing so from mobile devices, and approximately half of your audience is using mobile devices to read their emails. Because of this rapid and substantial change many marketers are making serious mistakes when approaching their mobile audience. Thankfully, you can avoid these issues if you just think ahead.
Here are some common mistakes to avoid:
Creating Complicated Opt-in Processes
You can always get more information from customers later, but creating an easy and streamlined opt-in process greatly appeals to mobile users. When a customer is using a finger instead of a keyboard to click boxes and type in information, they will become frustrated if the procedure is too complicated or lengthy. Make it easy; remember that less is more.
Not Ensuring Links Work for Mobile
When you send any email link it needs to be able to be read on a mobile device because you need to assume that's where readers will be viewing it. Can the user click through easily? Does the website work well using any device? Can the user get around the navigation?
Not Being Targeted in Your Actions
When you send out a message or put out content, know why you're doing it and who will be seeing it. You can use your email and website metrics to determine which devices your audience uses so that you can ensure that any device can access your info.
Not Understanding Laws, Rules, and Regulations
Like with most things to do with marketing, there are laws, rules, and regulations that need to be followed. Ensure that you become familiar with these laws so that you don't break any of them and make things more difficult for yourself than they need to be. Opt-in regulations and privacy concerns are important to most people so they should be to you too.
Using Too Much Text for the Space
Remember the size of most mobile devices is about 3.3 inches of space. If that small space is overrun with text and your user has to scroll sideways forever to read all the content, they're going to get frustrated and give up fast. There are ways to optimize your content within the code to ensure that it automatically adjusts based on the device your audience is using.
Not Creating Ongoing Value for Customers
As important as access is, creating value is equally essential. If you've created an app for example, if you don't want to lose your customer, one way or another you'll need to remind them about the app by offering updates, extensions, and more. The value of a long-term customer cannot be underestimated so keep them engaged with your product.
Building an App without a Plan for Marketing
Apps are a great way to get involved in the mobile marketing landscape. That being said however, creating an app is like creating a whole other business and it comes with new responsibilities. You not only need to create the app in a way that people enjoy using it, but you also need a marketing plan if you want it to be successful.
Not Having Clear Calls to Action
Once you know the purpose of a message that you want to send out, it's imperative that you craft clear calls to action. Sometimes you may need to test different CTAs to find out which ones work best for your audience.
Treating Mobile as a Separate Entity
While mobile is a huge platform and should be considered by anyone who wants to market online today, it's also important to remember that mobile devices are simply tools for users to access your content. Much like different browsers, different devices have different code requirements. Thankfully though, by using HTML5 and responsive coding, you can make your websites work for all devices seamlessly.
Avoiding these common mobile marketing mistakes will help you become a winner in the online marketing game. Don't ignore the statistics of a changing environment when bringing your marketing campaigns into the present. Gear yourself towards mobile or you're going to be leaving money on the table.