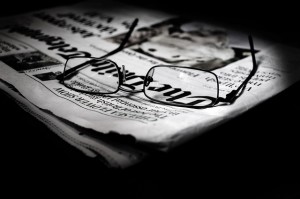 I know this may be difficult to hear, but most of the hard work you put into writing your article will not attract attention on its own. Content will certainly speak for itself, but this is only true if people are willing to listen to it to begin with. And unfortunately, the average reader on the internet today will not give you even a moment of their precious time unless you prove to them that you deserve it over everyone else. What's the best way to do this? An irresistible headline is a good start.
Almost any topic you can think of will have dozens of articles covering/discussing it; all of which will have great information. To compete with these equally entertaining and well written articles you need to put out the best bait: your headline. All too often people will glance over this aspect of their work as if it is unimportant when in reality it is the MOST important part. Unless you are a headline-creating savant you shouldn't be churning out your article titles in 30 seconds and this leads me to the first of my 5 tips for creating great headlines.
1. Don't Rush
I've been there myself. Your deadline is creeping up and you're delicately looking over your work to make sure every semicolon is perfectly placed and every paragraph break flows flawlessly. Right before you submit/publish you remember that you haven't finalized a headline and should probably think of something catchy. After a whole 42 seconds of deliberation you decide to keep the clunky title you had when you started writing because you're running out of time.
Big mistake. Headlines should be looked at as the pinnacle of your work, not an afterthought. Choosing a good headline can often take 45 minutes to an hour so allot yourself that much time to figure things out. Rearrange words, break out the thesaurus, and don't give up until you're completely satisfied.
2. Use Numbers
It worked for this post didn't it? Lists are a concise way of organizing things, and letting people know that you're keeping it brief from the get-go is a great way to convince them to start reading. Few things are more frustrating than getting a page into an article, scrolling down to the bottom to see how much more you have left, and finding out you've just started reading someone's 200 page novel. Time is valuable and readers like to get in and out of things as quickly as possible. They aren't perfect for every headline but lists do work and you should take advantage of them.
3. Offer Something of Value
Unless your article is an opinion piece on some of your personal favourite things, you're going to want to present your work as if it is offering something that the reader can away take with them. And even if you are just listing off something that you like, you don't have to present it in such an obvious way. Instead of having "My 10 Favourite ______" call your article "The 10 Best _______ money can buy". Don't be afraid to use bold language like this since this will only draw on people's curiosity. And as long as you write with passion and explain yourself, how can you be proven wrong? Offering things like "the best…", "reasons why…", "facts about…", or "predictions for…" in your title will give the reader the feeling that they are gaining something from your article. If someone thinks your work will be of value to them then they will be far more likely to read it.
4. Promote Distrust
Although overuse of this technique may give your writing a cheap or tacky feel, a well placed promotion of distrust will attract greater audience attention. People will often be skeptical of mainstream ideas so advertising something like "secrets doctors/nutritionists/other professionals don't want you to know about" can be very effective. Offering "hacks" or seemingly insider information that people can use in specific aspects of their life or even just their daily life will lead to more clicks on your article.
5. Mix it Up
Chances are if you're reading this, you aren't looking to write one single headline. Writing one headline won't be that difficult, but if you always use the same formula of "10 ways to get better at _____" or "Improve your _____ with these 7 strategies", your readers will get bored. Be creative and keep your audience on their toes. Mixing things up will ensure that you have a growing base of readers who consistently give you their attention.